In order to support schools after the damage caused by recent historical floods, Lien Son Joint Stock Company organized to donate school supplies to primary schools Lien Trach, Hung Trach and Son Thuy, Bo Trach district, Quang Binh province.
Starting from November 6 and 7, a terrible flood occurred in the Central region, specifically the provinces of Nghe An, Ha Tinh, Quang Binh, Quang Tri, Thua Thien - Hue, Da Nang, Quang Nam, Quang Ngai, Binh Dinh, Phu Yen. The flood caused heavy damage in the above provinces and is considered a new historical flood as water levels in many places exceeded historical levels in 1979, 1999. Hundreds of people died, thousands of people died. Thousands of houses were broken, infrastructure was destroyed, people's assets were washed away by water.

Schools are also not immune to the impact of floods when books, computers, and school supplies are either washed away or submerged in water and completely damaged. With the desire to contribute a small part to support the teachers and students here to quickly stabilize and continue learning, on the occasion of Vietnamese Teachers' Day on November 20, Lisocon donated a number of items such as computers. Printers, rice cookers, televisions, warm clothes... for Lien Trach, Hung Trach, Son Thuy primary schools in Bo Trach district, Quang Binh province

Some pictures from the sponsorship session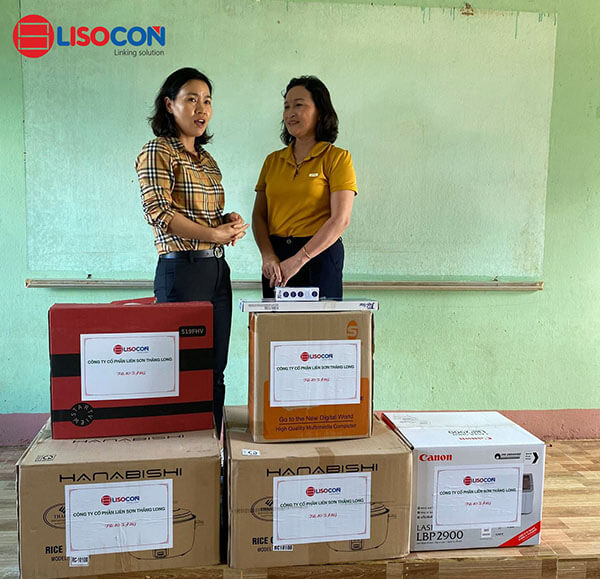 Ms. Pham Thi Hanh - Company Director - presented to the representative of Son Thuy Primary School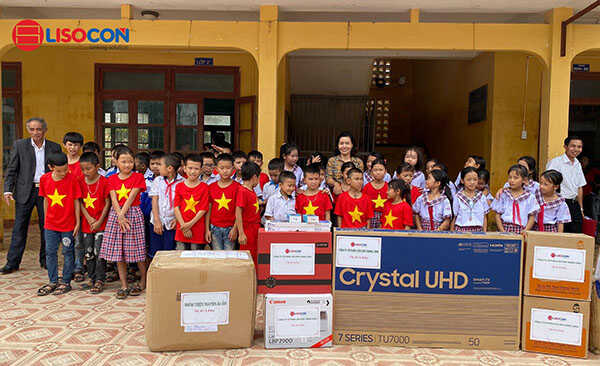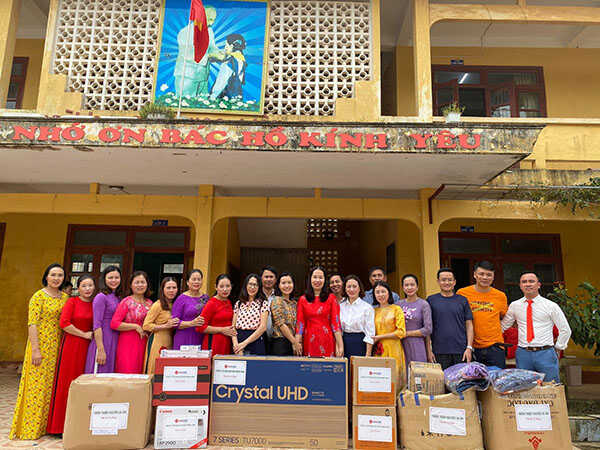 Lien Son Thang Long Joint Stock Company and Warm Clothe volunteer team donated televisions, computers, printers, and clothes to Lien Trach primary school.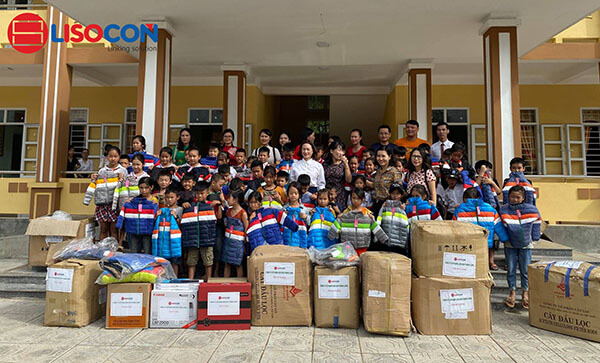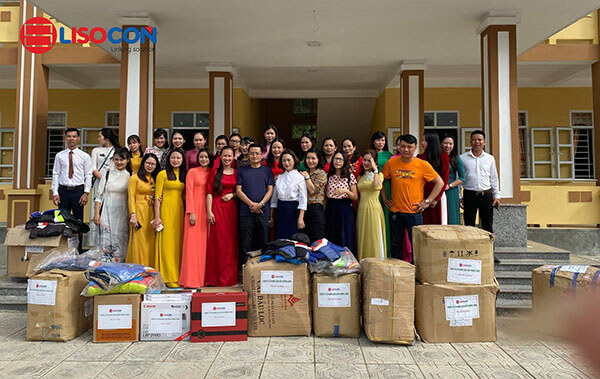 Donated at Lien Trach Primary School
In addition to the above donation trips to schools, the Company will continue to organize charity events to give gifts to people in flood areas in the near future. These are the human values ​​that the company has always committed to and towards as well as implemented in the past time.