We currently have an inspection team, professional container repair, experienced ready to repair all kinds of containers on the market. The repair team consists of engineers, higher skilled workers, experienced in repairing dry containers, office containers, refrigerated containers with high quality, competitive prices. Besides, we have a full range of advanced modern tools and genuine accessories, ensuring quality to replace when required.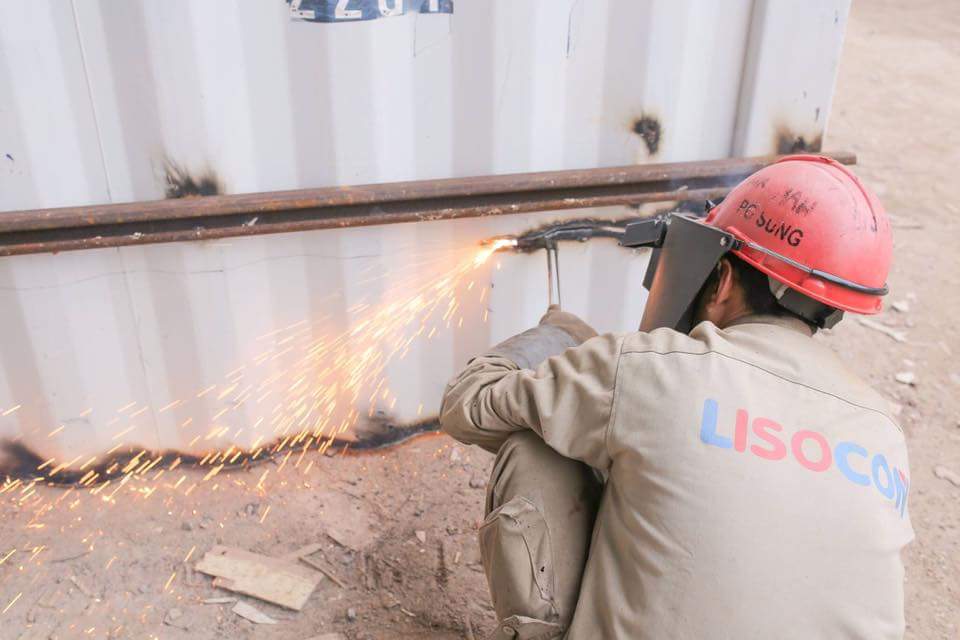 The machinery and tools include:
Welding machines: Tig, Arc
Vacuum Professional
Gas receivers
Foam generator (foam)
Pressure measuring system
Types of volt, amp, ohm measuring instruments
Process of container repair in Lisocon:
Checking
We test inspections according to standard procedures established by IICL or in the customer's opinion to provide accurate repair estimates for all damaged containers. Check the container at the location, customer's location to determine the approximate damage. All CSC Container are thoroughtly inspected and verified by customers. After checking is completed, we can quote directly or message, phone, email to customers.
Process of container checking in Lisocon
1. Check outside the Container
2. Check inside the Container
3. Check door Container
4. Check container hygiene status
5. Check the specifications
Repair and replacement
After checking, quotation and confirmation of customers, we will proceed to repair. Repair activities are fully insured and fully equipped with machinery and equipment for repair. All spare parts and supplies used for repair are in accordance with IICL standards. A team of qualified and professionally trained workers, ensuring IICL standards, performing all repairs under IICL standards, performing all repairs under IICL standards.
Cleasing
Anticorrosive paint, ground-coat paint and colored paint with appropriate materials.Modern machinery creates the best external surface protection against the effects of environmental impact.
Advantages when repairing containers in Lisocon:
Quality Reliable service
Competitive prices
Our team of skilled workers, experienced
International standard materials for container manufacturing
Completely free of charge service survey and assess the status of container
Maintenance of containers after repair is checked by professional methods and equipment