How to buy containers for savings?
Thanks to advanced features such as flexible movement, quick time, diverse capacity and safe storage of goods, containers are increasingly used in production, construction, transportation and increasingly reasonable prices in Vietnam. Thanks to that,, more and more customers looking to buy and sell container. They buy containers to make warehouses; office, houses for employees or cold storage for goods preservation.


Buying dry containers is a common activity. Containers are made of high-strength corten steel, painted beautifully with anti-rust, the marine environment is suitable as a port warehouse and is highly stacked. Using container containers as warehouses will save time and costs for renting space, building warehouses, saving loading and unloading time and can easily track the amount of inventory because on the surface of the container are barcode display codes are very specific and detailed.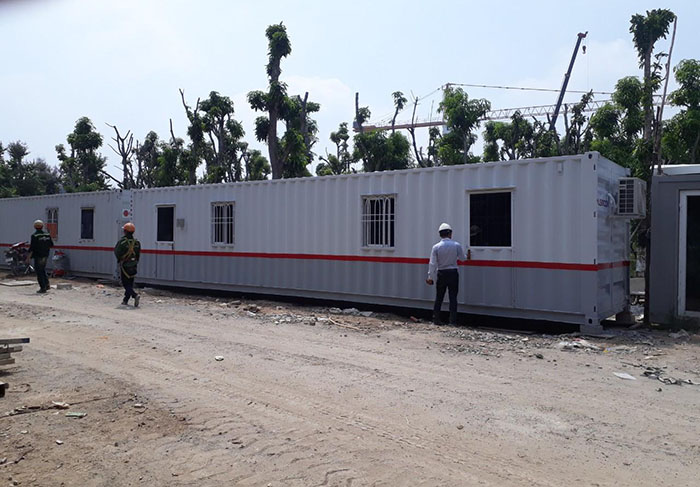 Buy containers for offices, houses, container cafes, containers according to design: In addition to making a warehouse, containers are also designed and constructed into container houses and offices with very unique and fancy architecture. These mobile offices have all the functions of a modern office such as air conditioning system against extreme weather, electrical equipment connected to working tools such as computers, photocopiers, printers. Using containers as houses and offices is environmentally friendly due to its ability to relocate and reuse many times. In particular, it is more cost effective than the construction of houses and offices.

For example: The cost to build a complete container house with an area of about 30m2 is about VND 120 million. Meanwhile, the cost of concrete construction for the same area is at least 1.5 times (labor, materials, manicure costs ...). In addition, the construction time of container houses is also fast, only 10% compared to the construction of anapartment with the same area.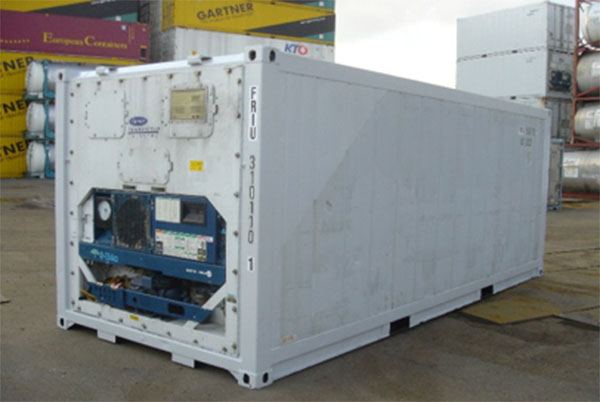 Buying containers for cold storage:For goods that need to be stored at low temperatures such as fresh goods, seafood, fish, meat ... the refrigerated container is a great solution. Using refrigerated containers as a warehouse not only makes it easy to transport goods away from damage but also saves costs as customers can choose the right container size to use.
Should buy old or new containers?
Depending on the conditions and purposes of use, customers can choose old or new containers. The new container is of very good quality but the price is too high. You can see a 100% new standard 100-foot container can cost anywhere from $ 7,000 to $ 8,000 (FOB),This is a great amount if we need to order, but if you use old quality containers about 70% to 80%, customers can save a large cost (only need to spend about 30% of the value of the new purchase), and also ensure the quality of international shipping. Thus, for small and medium enterprises or If an enterprise has little or no need to buy new containers, it is better to buy old containers.

The note when buy old container
Check the cont shell to make sure no damage, holes, distortion distortion, rust much. Especially pay attention to the roof and the corner assembly because these details customers often do not notice. If the roof of the container is leaky, the goods inside will be damaged. Besides, if the roof is dimmed, there will be stagnant water on the roof and over time the old container will be damaged faster.
Check the surface of the wooden floor to make sure it's original. No scratches, cracks, warping or puncturing. If it is a container carrying hazardous goods or iron, the floor will have patches of smudges and an unpleasant smell. Customers should avoid buying such containers as they will quickly wear out.
Check the specifications. These parameters are recorded directly on the door of the container or cargo papers. Include: size, type, weight, ...
Avoid buying goods repaired many times over
Can Lisocon help you with the Container field?
We are a container specialist and can offer a free consultation for you on the techniques and how to choose appropriately.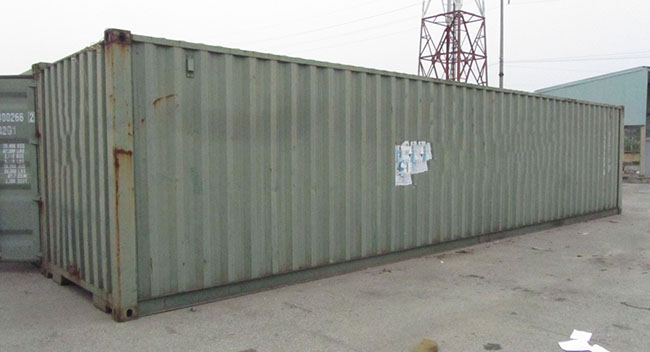 For dry container
The outer shell of the container is made of solid corten steel, not distorted or rotted.
Industrial wooden cont floor, especially strong load bearing goods, not being destroyed by termites. This makes luggage easy and safe.
The wall of the container is tight, not exposed or cracked.
Container roof is secure, not dented, not exposed to light, watertight. The horizontal and vertical beams are firm and durable.
Container doors ensure tight, non-warping and skewed.
Lock doors must be intact. In places with poor security, it is very important for customers when buying old containers as warehouses.
Diverse sizes, helping customers have many options to suit their needs: 10 feet warehouse container, 20 feet warehouse container, 40 'HC, 40'DC, 45 feet.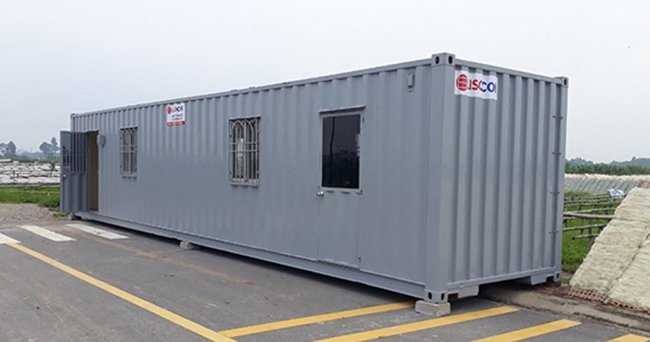 For container houses:
Customers have request, we will provide design drawings before installing containers. These designs are drawn very faithfully through 2D drawings, 3D ... very vivid and accurate to every small detail.
The mobile home is fully constructed as a modern office. Installation of electrical wires, sockets and switches are fully and submerged inside the wall very neatly and scientifically, exhaust fans, air conditioners, water supply and drainage systems are fully and conveniently.
There is a toilet inside the container to create convenience for users
Creating soundproof and thermal insulation layers to make the office space airy, clean and cool, friendly to nature.
There are many types of sizes for customers to choose:10 feet office container, 20 feet office container, 40 feet office container and 40 feet office container.
For reefer containers:
Air conditioner ensures good operation. The temperature in the cooler is always controlled to preserve products well during transport.
Cold temperatures from minus 18 degrees to 18 degrees, suitable for preserving a variety of products: from 0 to 10 degrees: preserving fruits, vegetables, coolers; from -18 degrees or less: suitable for preserving meat, fish, chicken stock, frozen goods ...
Reefer container doors with locks ensure safety when transporting and doing warehouse.
The wall of the container is made of stainless steel or aluminum corten to ensure durability, safety when using.
Flooring made of aluminum have slotted to allow trolleys to enter and circulate cold air
There are 2 types of sizes for customers to choose : 20 feet reefer containers and 40 feet reefer containers.
Lisocon is one of the largest container suppliers in Vietnam, with a leading reputation. We provide all types of old and new containers with competitive prices and the best accompanying service. Contact us for advice 1900636028