Today, renting containers is familiar to users, especially construction companies, shipping companies, yards and warehouses. When the construction only takes place in a certain time and the construction of the warehouse is too wasteful, hiring labor is the most optimal option, They rent containers to make houses, offices for employees, warehouses to store goods and even toilets for workers.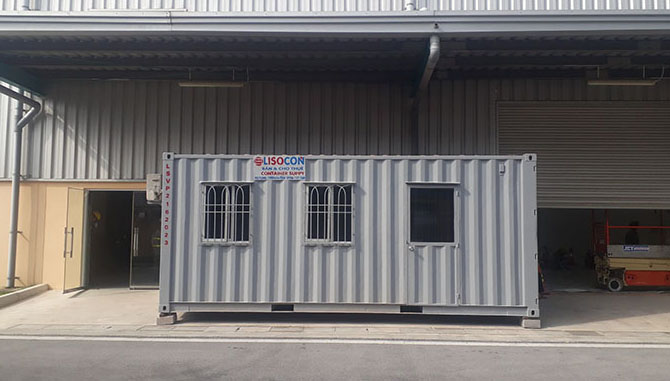 Lien Son Company leases containers in Hanoi including: office, warehouse, reefer containers.
Quality and price list for container rental in Hanoi
In Hanoi, we can see there are many advertising agencies for renting containers with different prices. This makes customers confused as to which product to choose with which rental price and which unit is optimal and reputable. If you are still confused and have not found the right container, please contact us so we can help you.
Lisocon has the most competitive rental rates compared to other suppliers in Hanoi and other provinces. Container leasing in Hanoi for 16 years, Lisocon is one of the leading brands chosen by users. At the same time, with the motto "Prestige is everything", we are always committed to safety responsibility, product quality and progress. Poor quality products will never be delivered to our customers. In addition, with the advantage of buying directly from the production unit as well as having a specialized lifting vehicle, our container rental price is always competitive compared to other units.
Container rental service in Hanoi provided by Lisocon
We have a wide range of containers for hire, including:
Warehouse container rental (dry container)
Containers are used as warehouses to store goods, products, tools, etc. Features of this type are follows:
+ Made of good-strength steel, anti-rust
+ The floor is made of solid wood, good bearing and easy to repair and replace
+ Watertight, light-tight, easy to use, easy to transport
Currently, we lease warehouse containers in Vietnam and some Asean countries with different sizes:
10 feet storage container
: This type is quite popular because it has compact size, convenient, suitable for relative volume, in limited warehouse area.
Dimensions: L 3,047m x W 2,438m x H 2,591m.
Volume: 14.9 m3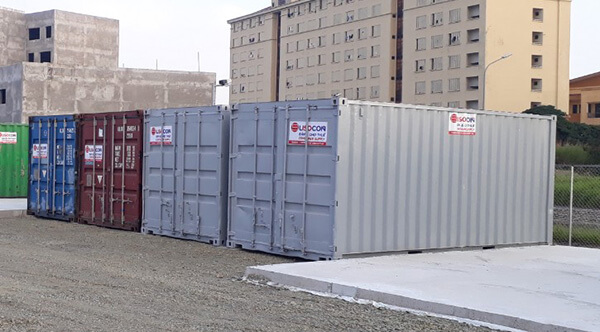 The 20feet storage container is very popular
20 feet storage container
: This type is also widely used because of its moderate size and convenience.
Dimensions: L 6,058m x W 2,438m x H 2,591m
Volume: 33.04 m3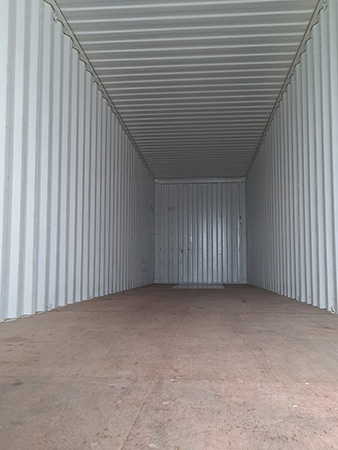 Container 40' HC
:
Dimensions: L 12,192m x W 2,438m x H 2,896m
Volume: 75.95 m3
40' DC storage container:
Dimensions: L 12,192m x W 2,438m x H 2,591m
Volume: 67.34m3
45 feet storage container:
Dimensions: L 13,556m x W 2,438m x H 2,896m
Volume: 86 m3
Office container rental
This type of container is designed for offices, housing for employees, security rooms... They are processed and renovated from old used containers.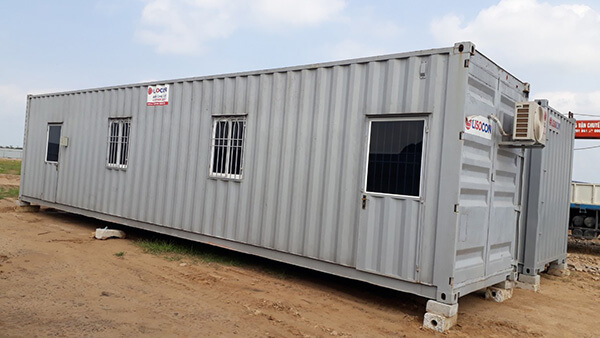 The office containers provided by us have the following characteristics:
+ Sealed insulation with high quality rigid foam 30 mm thick
+ Walls and ceilings: steel frame covered by painted plywood plywood to create luxury durability.
+ 3cm thick wooden floor with simili floor covering
+ Design of windows, doors, and air conditioners: the quantity depends on the size of the container
+ Electrical system: All Tran Phu electrical wires in the wall
Types of office container sizes:
10 feet office container: Dimensions: Length3m x 2.43m Width x Height 2.58m
20 feet office container: Dimensions: Length 6m Width 2.43m Height 2.58m
40 feet office container: Length 12m Width 2.43m Height 2.58m
Toilet container rental
The container is designed to make a toilet with full furniture including toilet, septic tank, hand wash basin, faucet, exhaust fan, partition, light, electricity,... There are 3 types of sanitary containers today: 10 feet, 20 feet and 40 feet containers
Reefer container rental
When there is a need to transport goods far away, people have invented reefer containers. It is essentially old containers with integrated air conditioning for the purpose of preserving goods at low temperatures such as seafood, fresh or vegetables, tubers and fruits. This allows people to transport goods anywhere in the world without worrying about damaged goods.
Reefer container for rent in Hanoi in size 20 feet and 40 feet
The reefer containers provided by Lisocon have the following characteristics:
• The door has a lock to ensure safety when transporting and storing.
• Container walls are made of corten steel or aluminum to ensure durability and safety
• Slotted aluminum floor for trolley access and cold air circulation
• Supply temperature in the range:(-18oC) – (18oC)
• 3phase use voltage -380V/ 50Hz
• Refrigerant R-134A
• Air conditioners used by Thermoking/Carrier/Mitshubishi/Daikin
• Operating principle: Indirect cooling
• Output: 5 HP
• Automatic thermal cut-off system, fan cooling
Reputable container rental company in Hanoi?
Lien Son Thang Long Joint Stock Company has been operating in the field of container trading for 16 years with a series of large and small projects confident to meet all your needs. Advantages of renting at our company:
Unlimited number and time of container rental:
The factory of Lien Son Thang Long Company in Hanoi, Ho Chi Minh City, Hai Phong, Hung Yen has an area of ​​5000 m2 with a capacity of thousands of containers. Thanks to that, we not only lease containers in Hanoi but also rent containers in Da Nang, Nghe An, Vung Tau, Ho Chi Minh City... and other provinces in the country.
This also makes it possible for customers to freely choose among our products to find the most satisfactory product. We are also qualified to supply in case customers want to rent containers in large quantities.
In addition, the rental period at the company is also very flexible and unlimited: it can be rented from 1 month to several years.
The most competitive prices:
Our container rental service helps thousands of customers in Hanoi and other provinces save money when renting cheap but good quality containers.
Fast and accurate delivery time
As the leading professional container rental company in Hanoi, we are committed to fast and accurate delivery right after signing the contract.
Flexible payment procedures: Customers can pay by cash or transfer and can pay once a month
Specialized lifting means
We have a dedicated forklift truck system, no need to hire, ensuring fast and accurate delivery
Currently, we lease used containers in Hanoi, Ho Chi Minh City, Da Nang, Hai Phong, Quang Ninh and all major cities and provinces across the country.