Prefabricated house is a home made of removable materials to move to another place. Using prefabricated houses ensures both structural requirements and saving cost and money, Not to mention, it is one of the solutions to protect the environment and reduce emissions when applying model prefabricated house instead of the traditional construction methods, harming to the environment and human health.

With just over hundred million and very short time, you can own a housing project made from modern panels. In particular, prefabricated houses are suitable for all types of mobile home models such as contruction site ,worker housing, civil housing, factories, inns, restaurants ....
1. Panel prefabricated house
Panel prefab house are very popular in other countries like USA, Japan, Korea ... but in Vietnam it is very limited because people are still skeptical about the quality of this house. Many people believe that prefabricated houses are only suitable for temporary construction or short use time. However, with the development of science and technology, the introduction of new building materials, prefabricated houses is gradually proving that we can create durable and solid constructions with a lifespan of 30-60 years with many advantages that are superior to traditional construction solutions with reinforced concrete. We will prove it below: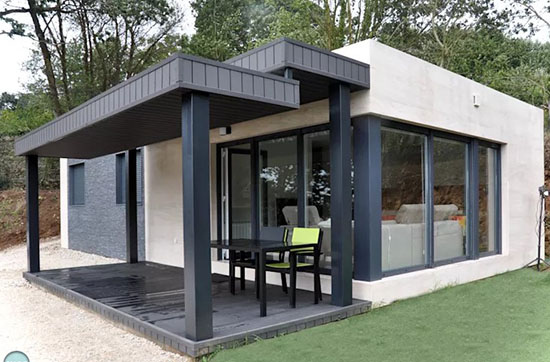 Panel prefabricated house are made up of light steel components, heat-insulating materials, good soundproofing and high aesthetics, designed according to individual specifications at the manufacturing factory in accordance with appropriate ground design suitable for all projects.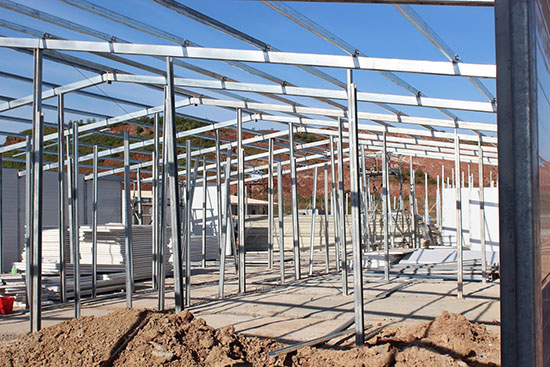 The frame of the house is made of mild steel with all the columns - rafters - braces are linked by bolts, ensuring a solid house during use. The steel used is galvanized CT3 steel.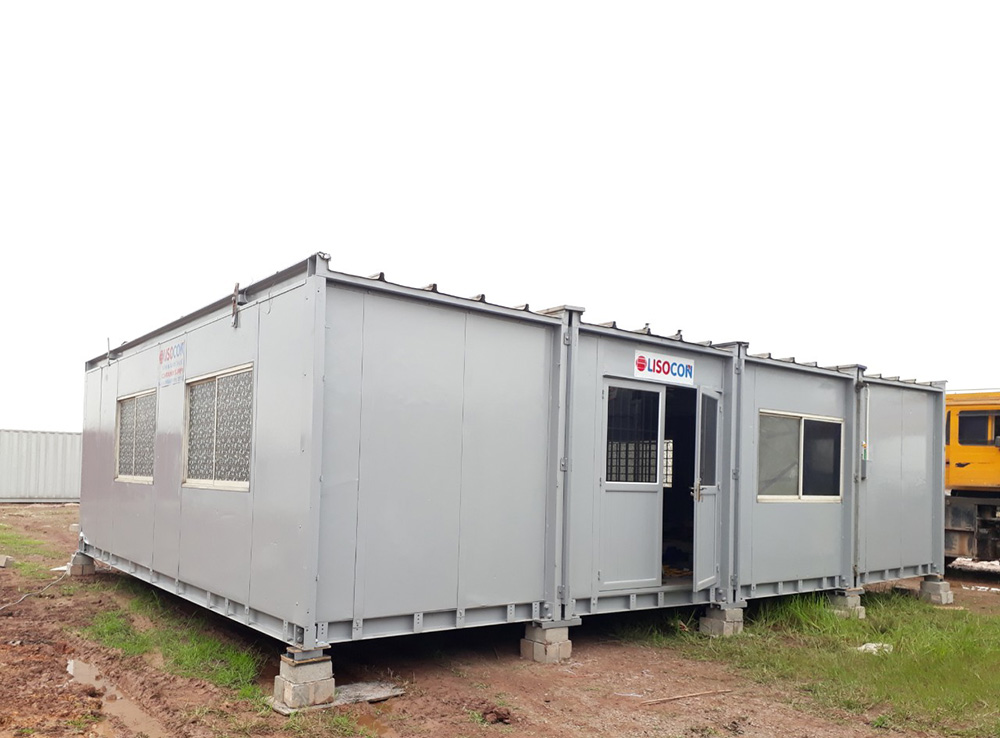 Walls, partitions are made of corrugated panels, in the middle is a layer of foam / PU 50-100 mm thick with better thermal insulation, sound insulation, heat resistance, noise resistance than traditional houses. In addition, we also design storm bracing, absolute safety. The roof sheet used is a heat-proof roofing. Above is the cold sheet layer, the middle layer is PU insulation. On the bottom is a decorative PVC layer and heat reflection helps better insulation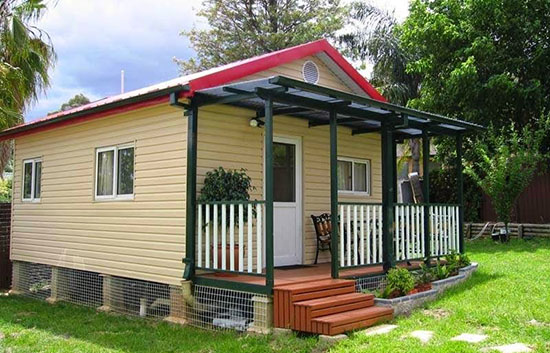 Doors and windows are usually aluminum or steel doors, panel doors on request.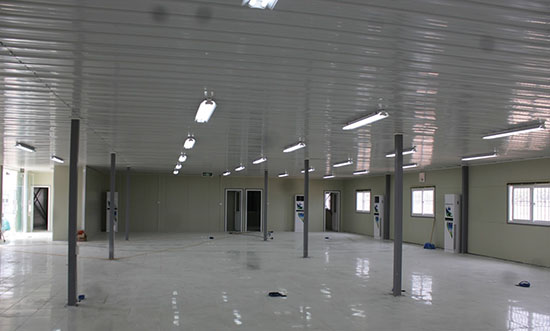 There are electrical systems, air conditioning, water supply and drainage
What are the advantages of using panel houses?
Construction time is very short:
Prefabricated houseis installed from panels so the construction time is very fast, only in days and weeks depending on the floor area (can be 3-4 days, or 2-4 weeks). Meanwhile, to hand over a simple house project will take about 20-26 weeks. Compared to traditional houses, the time to build a prefabricated house only takes 1/10 of the traditional construction time.
Low construction costs: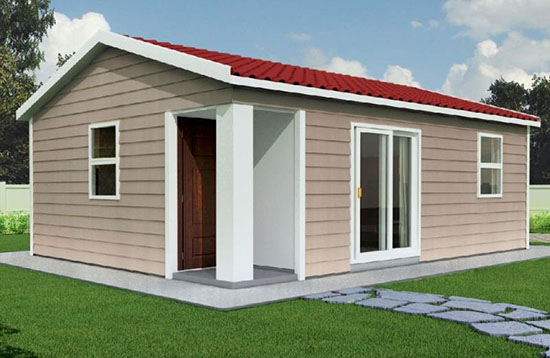 The main material used to make the prefabricated houseis porous corrugated panels so the construction cost is much lower than that of normal concrete houses. At the same time, using panels capable of good insulation reduces processing costs insulation. In addition, not having to do foundation or doing deep nails when using prefabricated houses is reason make the low cost of prefabricated house. According to the survey, the construction a prefabricated house made of lightweight materials can save 30% per m2 compared to traditional houses.
Easily dismantled, loosened and moved to a new location

This is the difference of prefabricated houses compared to built houses. It helps the house to be reused many times.Depending on the material that the assembly can move many times. For example, corrugated iron sheet house can move 3-5 times.
Environmental friendliness: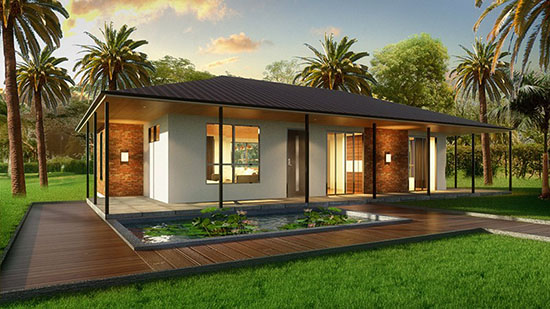 Normally for traditional house constructions, after the construction is completed, there will be a lot of dust and garbage as auxiliary materials for the environment. However, for prefabricated houses , there is almost no dirt and garbage, because the amount of material is calculated very carefully so it will not be much redundant and the excess materials will be recycled, so it is very clean. Designed with a waterproof structure, there is no need for any waterproofing treatment in the whole process of use.
Can build on weak ground, rugged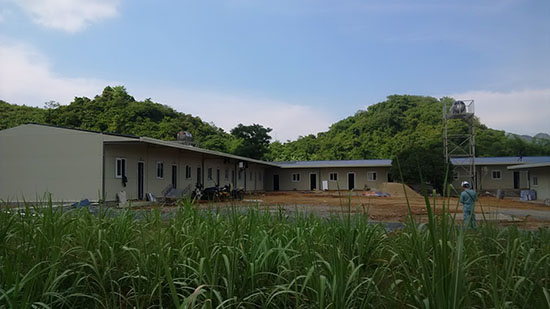 For weak or difficult ground such as hills, lakes, valleys, prefabricated houses are easier to execute than traditional houses.
Highly aesthetic: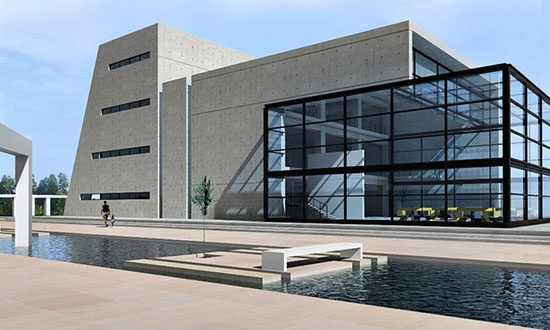 In the past, prefabricated houses used to have simple and square designs, today prefabricated houses have evolved to a new level with many modern and luxurious materials and designs not inferior to traditional houses.
2. Prefabricated houses container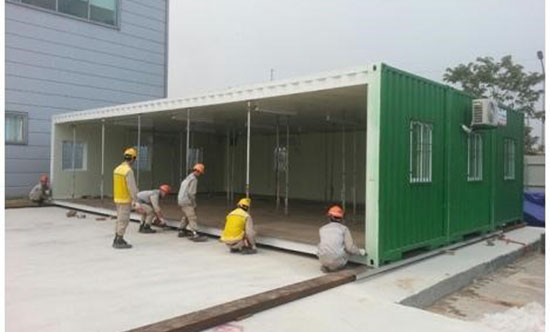 The house is made of assembled containers. The container shell is made of corten steel or equivalent material with good strength, rust resistance and sea environment. Flooring made of 3cm thick wood covered with simili or durable stone tiles, high strength and easy to repair and replace. Wood ceiling or modern luxury materials.
Insulated by EPS, PU material ....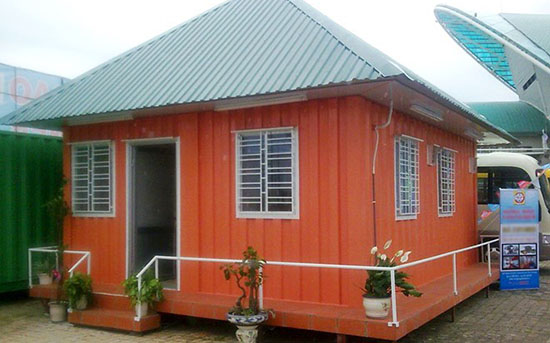 Doors and windows are usually aluminum or steel doors, with an iron frame to protect the outside

There are electrical systems, air conditioning, water supply and drainage
Where is the best building design and prefabricated houses service?
Lisocon is proud to be one of the first units in Vietnam to provide prefabricated house and by panel and container to serve the needs of operating the construction site, houses, motels for students to rent, worker houses, cafeterias. ... For each project, we always focus on intelligence, resources, build optimal solutions, feasible measures and construction techniques and ensure the aesthetics of the project.

Advantages of using the service at Lisocon:
Using the latest materials, high quality and durable with time. The products we use are imported from abroad or from leading domestic manufacturers.
Reasonable and optimal design: Vivid 3D drawings by a team of professional engineers have advanced degrees, we design with a full range of water and electricity construction plans, interior and exterior construction to help customers have an overview as well as offering the optimal plan for the project.
Ensuring construction quality: The entire steel frame structure is used flexibly, combined with the latest lightweight materials (covering materials, partitions, lightweight concrete slabs) on the market today help create products that have a price advantage over traditional houses. To ensure the sustainability of the building, we use high-strength galvanized materials, no need maintenance in the first 10 years, the life can be up to 50 years.
Quick construction time: we have a team of skilled workers, experienced are always available and ready, ensuring the fastest construction time.
Competitive price: Compared to other units, Lisocon always commits the best quality with the most competitive price
Contact us for complete advice:

1900 636 028