Container rental and leasing activities of all kinds, including shipping containers, are developed. According to the Vietnam Logistics Business Association, there are about 4000 Vietnamese logistics enterprises. Their growth rate is up to 20%/year. So the demand for containers will definitely increase sharply . In fact, container cargo volume in 2021 recorded the strongest growth in the past few years, although still under considerable pressure from the lack of containers. In this 2022, the demand for containers will continue to increase due to the recovery of economic activity and strong export activities. Therefore, the container rental market will be a fertile ground for businesses.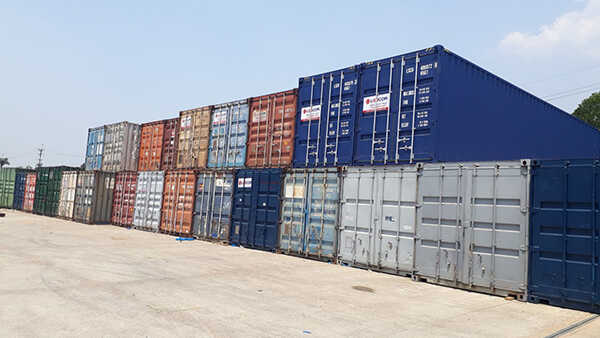 Container rental price
Renting a container is estimated to be about 60% more expensive than owning one. However, container rental is still chosen by many people because of its flexibility. When renting containers, customers only need to pay a very low monthly fee and do not incur any upfront costs.

However, container rental rates vary from place to place, depending on the current market price, the number of containers to be rented, and the location of delivery. Compared to the last months of 2021, the rent at this time of 2022 has decreased slightly but is still higher than a few years ago, especially compared to the time before the outbreak of the Covid 19 pandemic
20 feet container rental price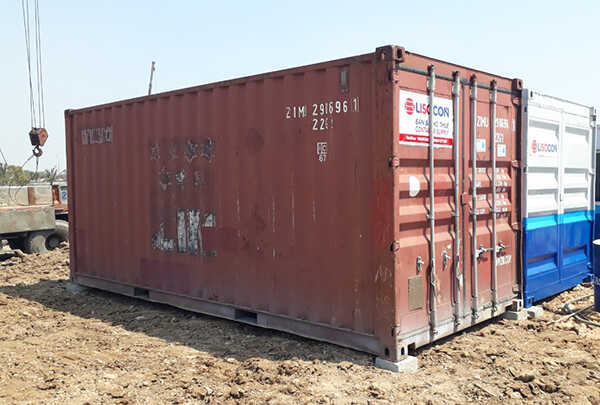 For a 20ft container with a capacity of 33m3, the current rental price ranges from 1.5 million to 2.2 million/month. This price depends on the time and number of containers you need to rent as well as the location and rental unit. Each rental unit has a different price, so you need to research carefully to choose a reputable unit with the right price
40 feet container rental price
The rental price for a 40-foot container with a capacity of 67m3 in Vietnam is currently 2.2 million - 3 million/month
Benefits of renting containers
Suitable for short-term use
Renting a container is a wise choice for customers with short-term or temporary needs, because it saves you a lot of costs compared to buying a container. Plus, renting a container means you don't have to deal with the logistics of when the need to use the container ends. Meanwhile, if you own a container, you will need to calculate its liquidation or convert the container's use purpose after the end of the project.
However, even if you have a longer-term use, renting a container is still a good option to help you maintain cash flow for only a small monthly fee.
Flexible in terms of time
A container is delivered in a relatively short time to wherever you need it. Therefore, renting a container gives you flexibility in terms of tim. This also makes it easier for you to handle unexpected situations such as longer usage time or more storage space needs.
In addition, renting a cont shell also gives you the flexibility to return if you are not satisfied or no longer need it without any hassles
Cost savings
In case you are in urgent need of a container but do not have enough capital to buy it, renting a container is the best option. Buying a container requires a significant amount of money, especially in the case of scarce cont resources like today. This is a challenge for small businesses, so renting containers is more suitable for them. As mentioned above, instead of having to pay tens of millions in advance to own a container, customers can be flexible in choosing a lease contract for a certain period of time (according to demand) and only have to pay monthly rental
Easy maintenance
If you purchase a container, you are responsible for scheduled maintenance and inspection for any damage. But if you rent a container, you don't have to worry about this because the maintenance is done by the container provider.
Container leasing companies are responsible for any container-related incidents during that rental period
Tax benefits
Obviously renting a container instead of buying can provide some tax benefit as this can be counted as a deductible expense. Buying or owning a container is considered a permanent property and does not give you any tax benefits.
Container rental price: Frequently asked questions
Best container rental company?
At Lisocon, we lease sturdy Corten steel containers that are water and insect resistant. They are also extremely secure, which can be easily locked for added security.
What types of containers are available to rent?
At Lisocon, you can rent almost any type of container. We supply all types as standard in 10ft, 20ft and 40ft lengths. All of them are available and are the most popular cont today.
Even if you require a cont with a unique size or feature, we are ready to assemble it to your needs. Please contact 1900 636 028/ 0906 137 168 if you have any questions about the container.