Here are some notes when buying and selling cheap used containers for your reference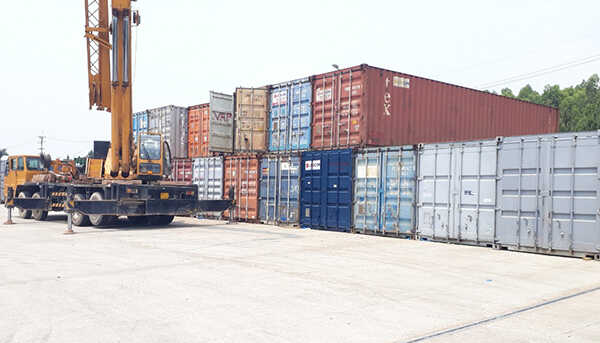 Benefits of buying used containers at cheap price to use?
Containers have been used in Vietnam since a few decades ago and the benefits it brings are huge. The containers used are usually used containers imported directly from foreign shipping lines. Although it is an old container, its quality is still 70% to 80%, can be used on 40 years under normal environmental conditions. This is the source for traders selling cheap used containers in Hanoi and nationwide.
Buying a cheap used container saves initial costs, compared to buying a new container for about 80-100 million, buying an used container is more reasonable if the demand is not too "heavy".
In addition, using an old container as a warehouse or office is a perfect solution, saving construction costs and time a lot compared to building warehouses and offices with reinforced concrete. In particular, it proves to be very useful in case the area to build is too small. Buying an used container as a warehouse, your office only needs to prepare a space of just the size of the container. For example, with a 10-foot container, it only needs an area of ​​10m2, a 20-foot container only needs to be 20m2 to be used as a warehouse or office.
Note when buying and selling cheap used containers
Buying cheap used containers is a wise solution for small businesses or businesses that have a small or unnecessary need to buy a new container. However, choosing an old container with a reasonable price and quality commensurate with the money spent is not easy. With liquidated containers, you must know how to choose so that the container is still beautiful and well used, which is not only reflected in the flashy or scratched appearance but also in the pedestal chassis, roof, door …
Here are some notes when buying and selling used containers that you need to pay attention to:

Check the container shell: Make sure there is no damage, holes, distortion, much rust. If the container has good quality, the vertical wall on both sides must be straight and not distorted. Especially pay attention to the roof and mounting angles because these details are often overlooked by customers. If the roof of the container leaks, the goods inside will be damaged. Besides, if the roof is sagging, there will be stagnant water on the roof and over time the old container will be damaged faster. It's best to go to the place that sells cheap used containers to check the goods before buying

Check the wooden floor surface: Make sure it is original, not scratched, cracked, warped or damaged by termites. If it is of poor quality, the floor will usually not be original.

Determine the exact type of container to buy: Use the right type of container for your needs: office containers for working offices, dry containers for storing common goods, refrigerated containers for storing goods that need to be preserved at low temperature.

Check the technical parameters: These parameters are recorded directly on the door of the container or the goods document, including: size, type, weight, ... Based on that you can choose the right type. Containers need to be used to ensure efficiency and cost savings.
Avoid buying goods that have been repaired many times

Find out who the supplier is: should choose the units that sell cheap used containers in Hanoi or the provinces with a long-standing reputation in the field of container trading to be assured of product quality as well as services after sale.
How much does it cost to sell used containers?
Currently, there are many companiess for sale cheap used containers with many different designs, forms and quality. Walking around the market, we see the selling price of warehouse containers ranges from 30-50 million dong/cont, 60-100 million dong for office containers, 55-120 million dong for sanitary containers, 85-350 million dong for refrigerated containers. .
Normally, the selling price of used containers will depend on many factors. For example, selling an used container as an office will have a different price than selling an used container for storage or cold storage. See some of the factors that affect the selling price of used containers below.
Factors affecting the selling price of used containers
Types of containers: usually refrigerated containers are the most expensive, followed by sanitary, office and warehouse containers

Size: containers come in many sizes from 10-foot to 45-foot containers, but the two main and most used sizes are 20-foot containers and 40-foot containers. The price of a 40-foot old container will be 30%-40% more expensive than a 20-foot one

Gadgets inside: Locks, vents, windows, doors, fridge, electrical points – there are many features that you may or may not want.

Shipping cost: Besides the old container price, you should also pay attention to the shipping cost. It is a fact that with far places, the shipping cost will be more expensive and vice versa. Therefore, you should choose the best suppliers near the area.
Where to buy cheap used containers?
As mentioned, currently on the market there are many companies for rent and sell cheap used containers with different quality and designs. Therefore, customers should carefully research and choose reputable suppliers to buy quality products.
Lisocon with 15 years of operation is committed to bringing satisfaction to customers from prices, utilities, solutions to product quality. And with branches in all 3 regions, we not only sell cheap used containers in Hanoi, but also sell cheap used containers in Da Nang, Binh Duong, Ho Chi Minh City or anywhere in Vietnam as quickly as possible.
In addition, we also rent containers, rent mobile homes, design and construct prefab houses...
Please contact us for advice 1900 636 028 – 0906 137 168
Some pictures of used containers of Lisocon
Selling cheap office containers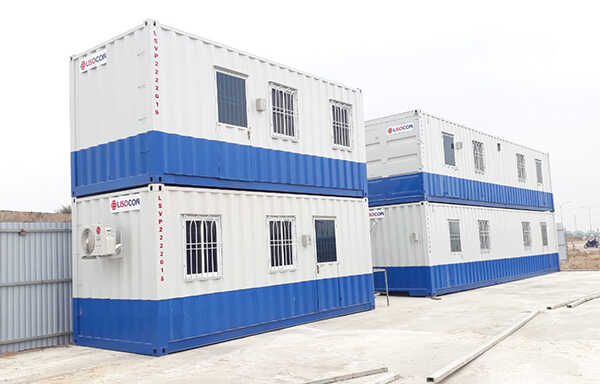 Lisocon sells cheap used office containers of 3 types: 10 feet, 20 feet and 40 feet
Selling old cheap container house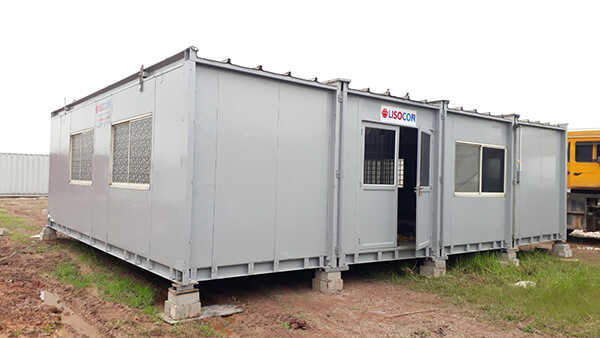 Selling cheap used containers shipping