Responding to the call for the entire people to support the prevention and control of the Covid-19 epidemic by the Prime Minister and the Central Committee of the Vietnam Fatherland Front, in addition to donating VND 50 million to the Fatherland Front Committee, Lisocon's leadership also called for the contribution of all officers and employees of the company.
In the battle of "fighting the epidemic like fighting the enemy" in the past days, the image of the staff, doctors and nurses is likened to white-shirted soldiers who have devoted themselves, regardless of hardship, danger, dedication, Working day and night, wholeheartedly saving and curing patients, as well as providing psychological reassurance, encouragement, and patient care to prevent the risk of spreading the Covid-19 epidemic, has left a good and profound impression.
In order to thank the frontline doctors against the epidemic, Lisocon's Board of Directors has launched support for all officers and employees of the company. After launching, the amount of money collected was more than 8 million VND. The amount of the donation was given to the National Hospital for Tropical Diseases. Although the amount is not much, it shows gratitude and support and encouragement for the doctors and nurses.
As one of the hospitals participating in the treatment of Covid-19 positive patients, the doctors and nurses of the National Hospital for Tropical Diseases have encountered many difficulties in the treatment process, especially the patient's adverse effects. side effects of drugs through different treatment regimens, which often worries doctors, but with the heart, medical ethics and proud bravery of the medical industry, the hospital has cured dozens of diseases. infected person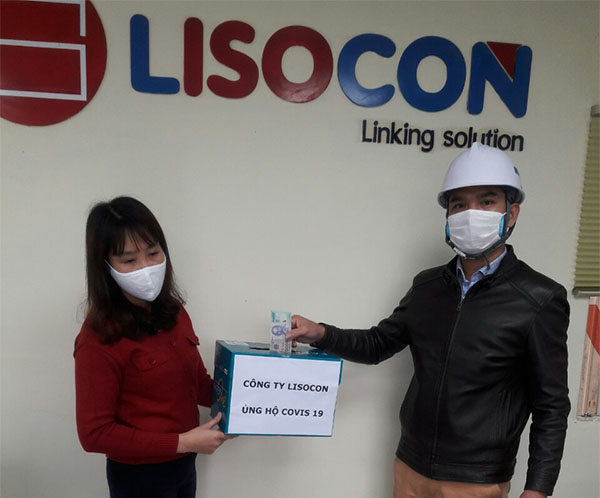 Before that, Lisocon also gave 50 million VND to the Fatherland Front Committee according to the Prime Minister's call to support Covid-19 prevention. Lisocon is committed to continuing to contribute to social activities in the future.