2019 is coming to an end, a new year with new plans is coming in all parts of the country. Joining the atmosphere to celebrate the new year and say goodbye to the old year, on the evening of January 12, 2019 or December 18 of the lunar calendar, Lien Son Thang Long Joint Stock Company (Lisocon) solemnly held a year-end party with the participation of the entire Board of Directors, company employees and their families.

The year-end party is an opportunity for all officers and employees of the company to look back on the past year, as well as the sincere gratitude of the Board of Directors to all employees for their best efforts for the development of Lisocon in the past year.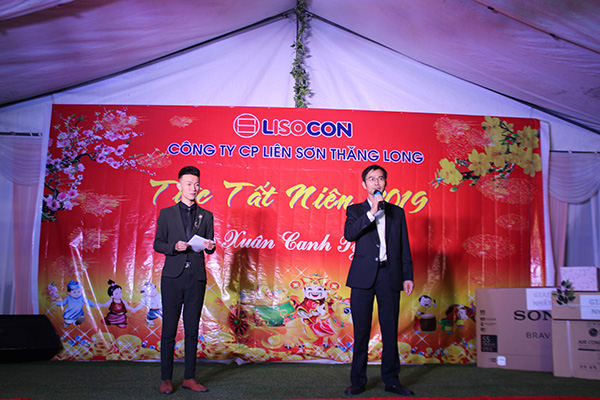 Mr. Nguyen Tien Hieu - CEO gave the opening speech

Opening the year-end party was the speech of Mr. Nguyen Tien Hieu - CEO of the company. After the speech, the year-end party officially begins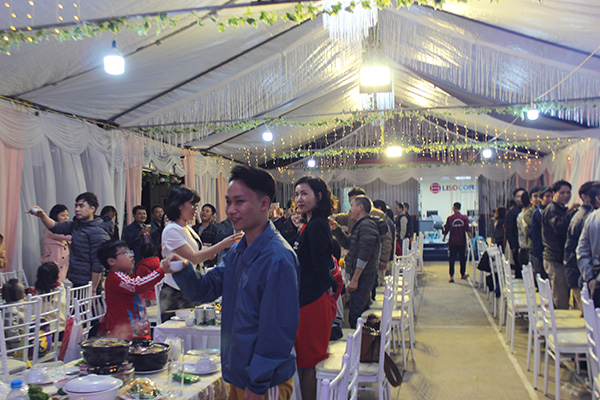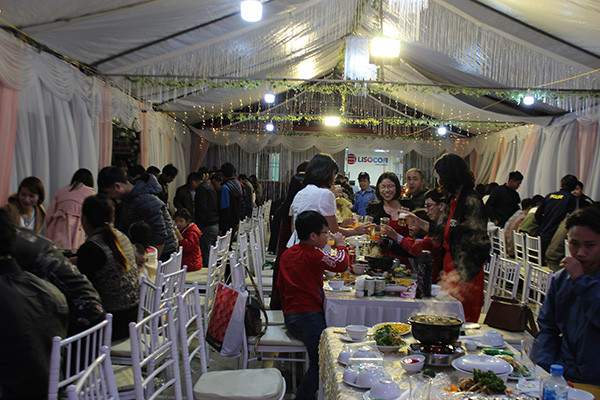 Everyone raise a glass to congratulate

During the party, a number of "homegrown" fish performances performed by company employees helped make the party atmosphere more lively.
Here are some pictures of the 2019 year-end program of Lien Son Thang Long company: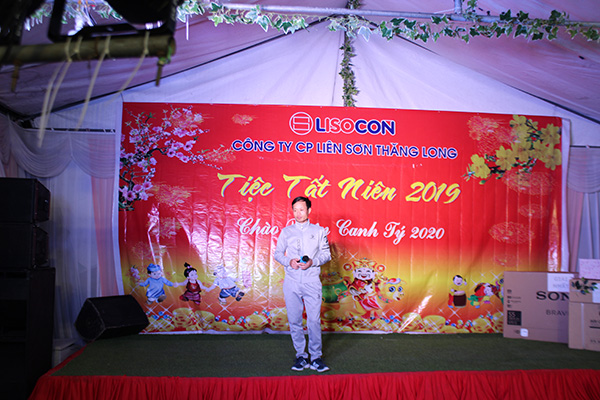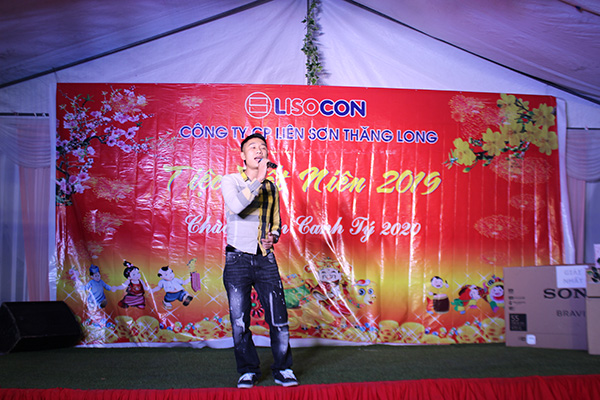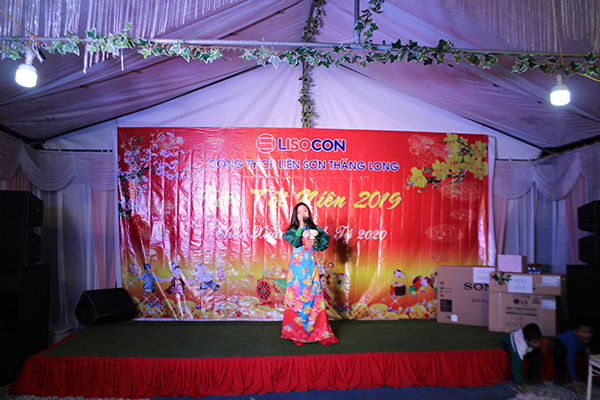 After the singing performance, there was a program to honor individuals who were excellent officers and employees in 2019 - wonderful people who have been with the Company during the past time.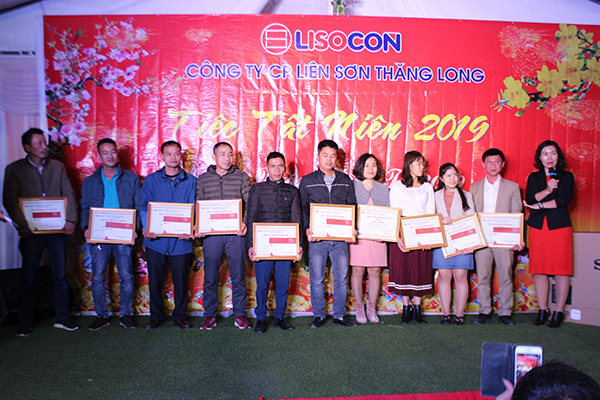 Employees with excellent performance in 2019

Next is the New Year's gift for the children who are the children of the company's officials and employees. Wishing you a good new year, study well and listen to your parents.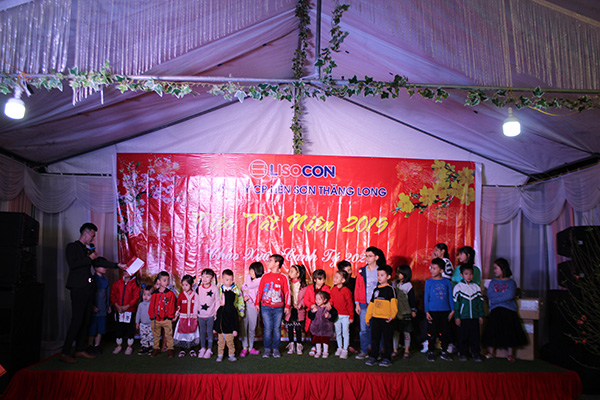 Children who are children of company employees are given lucky money

At the end of the program was the performance that everyone was looking forward to the most – the lucky draw.
This year's award structure includes:
01 first prize: 01 55-inch Sony TV
01 second prize: 01 2-way air conditioner
03 third prizes: 01 Vsmart Live mobile phone for each prize
10 consolation prizes: each prize is worth 500,000 VND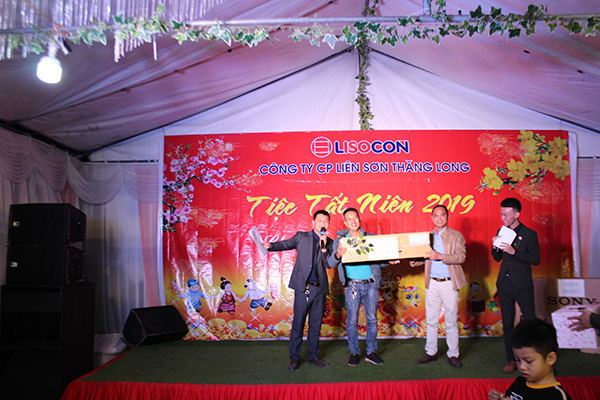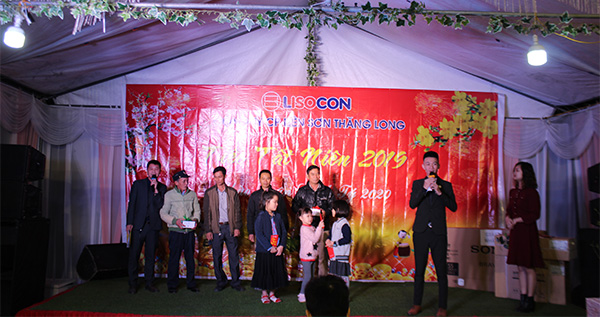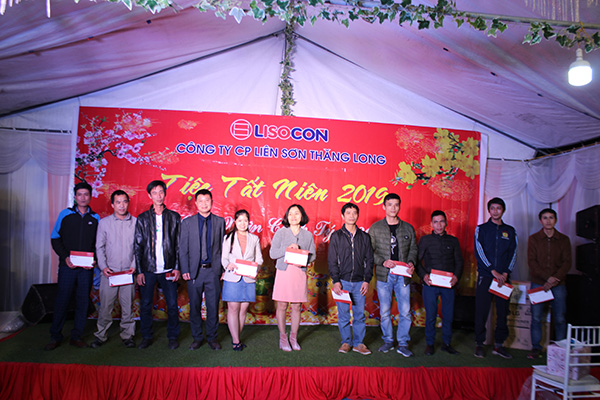 Thank you the Board of Directors of the Company for successfully organizing this year-end party. This is a great opportunity for all employees to have fun after a year of stressful work, prepare mentally for a new year with many challenges ahead, the night is also an opportunity to share joys and sorrows with each other in work as well as in daily life with the sincerity of brotherhood in a family, not just a normal co-worker relationship.

Only a few more days, the Spring of the Mouse will knock on every family's door and make people's hearts even more excited and joyful. Apricot peach blossom has bloomed, young buds gently bud. Tet has come!
Wishing all Lisocon officers and employees a new year filled with health, good fortune and more enthusiasm to stand side by side to bring Lisocon up higher and further in the future.